Creating a truly effective resume is a critical issue when looking for and getting a good job. It doesn't matter what position you apply after graduation, because the competition will be very high in any case. That is why it is so important at the very first stage when you submit a resume to the HR (human resource) manager that you try to indicate as much as possible the most necessary data that will help you make a proper impression. However, you need to clearly understand what data is worth mentioning and what data is utterly needless.
When you are a beginner specialist, and you do not have practical experience in the selected industry, one of the solutions is to indicate the data about the relevant paper that you wrote during the training program. Besides, you need to clearly know in which place you need to mention the data on the relevant coursework and correctly place it in your resume.
What is relevant coursework on a resume?
If you try to find this data on the Internet, then most likely the search service will give you a considerable number of sites and forums where similar issues are discussed. On any expert blog, you can also see a substantial number of diverse opinions on this issue. Nevertheless, the bulk of the specialists and experts in this matter indicates that if you post data about the relevant coursework in your resume, this will be a great way to show that you are a specialist in particular issues.
! Remember that the indication of data on the relevant term paper in your resume is intended primarily to show the depth of your knowledge.
If you carried out coursework on a specific topic that is directly related to the position being considered at a future top job, then be sure that the HR manager will definitely pay attention to it. Absolutely every student of a university or school strives to compose his/her resume in such a way that it is as attractive and informative as possible for the HR manager.
Ways to Improve your resume
Even though there is a vast number of different ways to improve your resume and stand out among the majority of applicants, you will still encounter the primary difficulty, namely the lack of experience. The point is that at the moment you do not have any practical knowledge from the previous place of work.
However, you still need to demonstrate that you have certain top knowledge and abilities in a specific area of business. That is why it is so important to understand exactly which of the relevant tasks that you have done earlier should be indicated in your resume. To better navigate this issue and include the data in your paper, you need to answer the following questions for yourself:
Will the coursework that I plan to indicate in my resume help evidence the proper level of qualification for future position?
What is the likelihood that data on relevant coursework will help me get a job?
! Do not forget that it makes no sense to list relevant tasks in all courses that you studied in the framework of various training programs. Use only the data that is directly related to the field of business or the responsibilities that you will need to fulfill.
Concentrate on specific facts
The primary thing that you need to remember is that the more precise the data that you want to indicate in your resume is, the more likely it will be suitable for the duties of your future work. Accordingly, the likelihood that your candidacy will be approved will increase significantly. In order to better understand what is at stake, let's look at a specific example.
Imagine that you graduated from college and received an engineering diploma. When applying for future work, you may encounter various difficulties since for most technical specialties many of the courses are similar. Thus, the HR manager will not have any specifics about what exactly you know and what abilities you have.
On the other hand, if at the same time you indicate data about the relevant term papers that you wrote earlier in your resume, you can significantly better specify which of the educational abilities you were able to master during various training programs. And this, in turn, will distinguish you from the bulk of the candidates.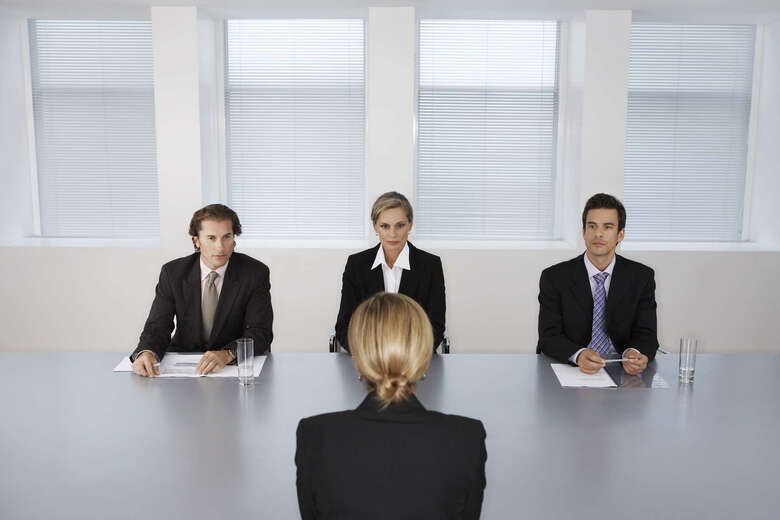 How to add a term paper resume: Practical recommendations from HR managers
If you find on the Internet a blog where HR managers communicate and ask them how much attention the HR manager pays to indicate the relevant term papers in summary and whether a due consideration is given to it, then you are almost guaranteed to find out that this is a very important step.
According to HR specialists, a similar approach with candidates for the position is critical, especially for graduates who do not have work experience. Accordingly, you can conclude that in this case, indicating data that includes the relevant courses is almost the only proof of your abilities and knowledge in specific courses.
! Remember that when specifying a list of term papers in your resume, this data must necessarily include:
Name of your coursework;
Year of writing a term paper;
Listing people who worked with you on this coursework (if the coursework required group participation);
The results that were obtained after the coursework.
How to make a practical list of term papers in a professional resume
When you start writing your future resume, you need to select a separate section where you can specify your relevant courses. To do this, you need to use the section called education in which, among other things, you indicate the various details of your training that include relevant parameters like:
Your GPA for all courses (Grade Point Average) as well as your status as a student (still a student or already a graduate);
Academic achievements, awards, or scientific degrees that you received obtaining the training programs. Also, do not neglect incomplete educational programs that you continue to study;
A variety of seminars, courses, additional training programs, and various scientific conferences in which you participated. Besides, do not forget that this list should be directly related to the direction of your future business area;
Coursework and training programs that are related to the job you are interested in.
After that, you can list the relevant course projects taking into account the execution history. Remember that this part of the Education section is very significant and therefore it should be brief and as informative as possible. The main purpose of indicating a list of courses that you have completed is to evidence your practical abilities and qualifications.
How to list college coursework on a resume?
To separately highlight the list of relevant term papers, we recommend you to create a heading such as, for example, 'Specialized term papers and practical courses'. After that, you can proceed to a more detailed description of every coursework that you performed. Remember the chronology when listing each coursework.
! Be sure that the first of the relevant coursework that goes on the list should be the coursework on a resume that you performed the very last.
Some of the professional HR specialists also recommend using so-called functional design styles. In this case, we are talking about the fact that you can specify only those courses that are relevant to the place. In this case, the deadlines and chronology of the listing do not matter. In other words, you must first list specific term papers that are directly related to the business area in which you plan to try.
It is also worth noting that this section of your resume should not be too bulky and stand out too much from other parts of your resume, such as Experience, Skills, and Awards.
How to display relevant coursework on your resume?
It goes without saying that simply specifying the name of your coursework will not be enough. In this case, the most effective solution is to focus on the specific results obtained within your relevant coursework. Be sure to indicate whether you were able to achieve the initial goals that were set before the relevant coursework. If you took part in additional course projects, then state what your role was and how much this helped the implementation of the relevant coursework.
Do not be greedy and be sure to indicate those people who helped you in the implementation of your work. This is especially true if some famous professor helped you with your relevant coursework. Remember that when specifying such data, you will definitely draw the attention of your HR manager to contact your candidacy.
If, as part of your academic education, you have spent a significant amount of time helping the professor conduct some specific research, then you can indicate this in your resume in the Experience section. It is very important to tell in detail about your participation and role in the ongoing study and also if the results of this study have been published. If so, be sure to indicate the source where the employer can find relevant data.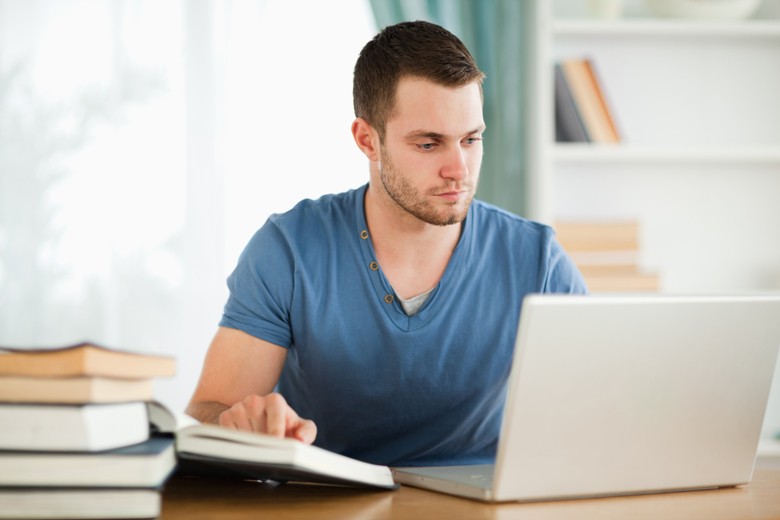 Tips to follow for graduate jobseekers
Employers require professionals with specific experience. To get experience, you need to get a job, which they give to those candidates who have experience. A kind of vicious circle, which often scares young scholars and graduates. Where should one start looking for a first job? Of course, you need to begin with competent resume writing, and its features include:
Title. Never write in your resume 'any job', 'I will consider all offers', 'student', etc. If you study at some university, it means that you see yourself in the future as a specialist. This means some intended or desired position. For example, it can be 'Sales manager' or 'Lawyer'.
! A resume from a student with the heading 'chief accountant' or 'senior partner of a law firm' does not look right.
State some certain position. If you haven't decided yet in which area you want to operate, look through vacancies in the section 'Work for students, young specialists, specialists without experience'. However, do not write different positions in a row. No employer will take a resume seriously called 'secretary, assistant lawyer, model, journalist, promoter, cashier'.
Contact information. If everything is more or less clear with the name and phone, then the email address can already be reviewed at the stage of familiarization with the resume. So, the mail like 'lilkitty1998 @' looks at least unethical. It is better to spend 5 minutes and get an e-mail with a presentable name containing the name and surname, for example, '[email protected]'. Though the mail you should not provide any privacy policy data like age, place of birth, and so on.
Describing your abilities
You are unlikely to have highly professional career abilities yet. However, in this paragraph, you can specify things that include:
The relevant skill of working with a large amount of data (almost every student possesses it, especially at the end of each session on college);
Flexibility in learning how to operate with new software;
Nevertheless, the practical knowledge to install Skype, Telegram Web on your PC sounds stupid;
High print speed (here it's not enough to recall the speed of typing comments on social networks or messages in the messenger);
Ability to operate in a team (for example, preparing relevant coursework or report in a group).
A couple of vital points to put in career resume
If you have any additional language abilities, then you should write about them. Even if this is a basic level, for example, in Spanish, indicate this. In companies where language abilities are a must, they will certainly test you in the shortest terms. So it's better to state everything frankly, for example: 'conversational level – above average, written level – basic'.
Also, don't forget about your college achievements and merits. This may be a prize in a competition of scientific papers or development of software programs and applications. Various social activities can also be attributed to this, especially if you are looking for some organizational position like secretary, office manager. Maybe you were the head of a school group or a member of the trade union committee. If you are looking for a position related to marketing, SMM (Social Media Marketing) or journalism, feel free to indicate 'practical knowledge in social networks'.
Tips to make a future interview successful
Before you face the interview, you need to be sure that you are ready for it. That means you need to get prepared to answer all HR manager questions and know what points you should indicate to get a job. Such aspects include:
What were you studying at university? During your studies, you wrote term papers and diplomas, carried out research projects and laboratory tests, had a practice or internship, and so on. Thus, you identify the area of interest, and it will be easier for a recruiter to notice and highlight your resume.
For many employers, the GPA (Grade Point Average) and the diploma topic are important. For example, a company will be pleased to know that you are familiar with the company's business or the latest activities. Keep in mind that outstanding GPA results are very beneficial for a future position. Reviewing the GPA indicator during the interview, one can better understand a strive to get new knowledge.
Tell us about extracurricular projects. Recruiters are always curious in candidates' abilities: how they can get along with people, cooperate in a team, communicate, and so on. These features are manifested during the study, and you need to indicate them and back up with examples correctly. Perhaps you were the headman of the course, issued a newspaper, volunteered. All of this can illustrate your working qualities.
More tips to improve your chances
Always create a relevant cover letter because it will help you to stand out from the competition of candidates. According to our research, every third recruiter draws attention to a cover letter to understand the candidate without experience better. In the letter for a job, you can include data about how you liked the vacancy, why you have chosen a particular business, how you can be useful for the company and so on.
Ask for school recommendations, because references can serve you well here. Think in advance who will be able to give you free recommendations. You can ask a supervisor, professor, or educational board of teachers for that and usually, they accommodate.
Check resume details before applying
A resume is a document so treat it carefully and responsibly. Before submitting a resume:
Check for errors as their presence spoils the impression of candidates. Focus on formatting the text (single font size, style, etc.). For convenience, you can use the convenient template form online, that was already created with all the necessary sections. You just have to register on the site (it will take no more than a minute) and fill out the finished resume form.
Pick a good photo. Never use funny selfies, photos from parties, etc. Always evaluate them through the eyes of the HR manager, if necessary, limit the visibility of individual posts and photos that may be harmful to you (for example, topics containing obscene language, or a photo with alcohol).
The primary thing is not to be afraid and remember that everyone went through the search for the first job, which means there is nothing excessive in this. Moreover, the modern world offers many tools for creating a resume and promoting you as a specialist.